Read Poetry Aloud to Your Children

Read Poetry Aloud
Just as I was collecting my thoughts to write the page on conscious speech, I was given a very potent illustration (the Universe provides!) on the feeling effect of words, and it transpired as we accidentally read poetry aloud.
My kids were with me in the family room quietly doing their schooling and my son started his English assignment for the day. It began with a reading of Robert Frost's poem, 'The Road Not Taken'...read more about our experience on reading poetry aloud.
He said to me, "Mom, I don't get this." I recommended he read it aloud to me once, and then again, so...in his thirteen-year-old man-child voice, he read: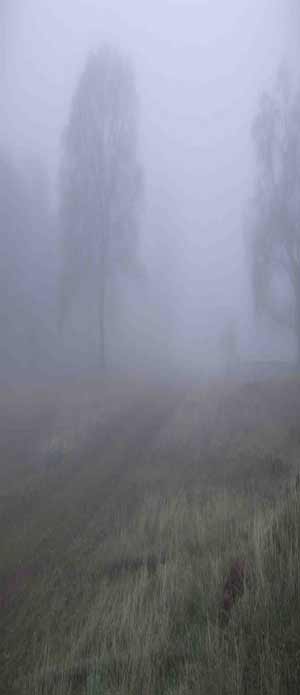 Two roads diverged in a yellow wood,
And sorry I could not travel both
And be one traveler, long I stood
And looked down one as far as I could
To where it bent in the undergrowth;

Then took the other, as just as fair,
And having perhaps the better claim,
Because it was grassy and wanted wear;
Though as for that, the passing there
Had worn them really about the same,
And both that morning equally lay
In leaves no step had trodden black.
Oh, I kept the first for another day!
Yet knowing how way leads on to way,
I doubted if I should ever come back.
I shall be telling this with a sigh
Somewhere ages and ages hence:
Two roads diverged in a wood, and I--
I took the one less traveled by,
And that has made all the difference.
---
His sister then asked if she could have a turn reading the poem. When she came to the end, they both asked me to give it a try. Wow! We were unable to speak for a few seconds as we savored the mood we created with our individual renditions.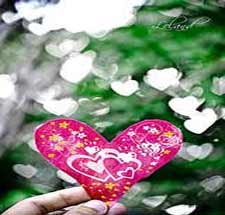 Besides confirming for me that to read poetry aloud is not to be missed--in listening the richness can be fully savored, the words taking each listener on a personal journey--we learned a couple of things. Firstly, we know we will repeat this process: having the same poem read by each one of us, appreciating how each verbal interpretation lends layers. Secondly, we provided ourselves with a concrete example of the power of words.
Oriah Mountain Dreamer describes this alchemy of reading aloud so well in 'What We Ache For: Creativity and the Unfolding of Your Soul', a book I highly recommend...
| | |
| --- | --- |
| "Since my sons were six and nine years old, I have taken them each summer to watch Shakespearean plays at the Stratford Festival in southwestern Ontario, hoping to acclimatize their ears to the beauty of spoken poetry before they were taught to fear its unfamiliar rhythm. In the same spirit I often go outside and read poetry aloud to the creatures of the forest surrounding my home. Reading poetry silently to oneself, like reading Shakespearean dialogue silently from the page, rarely does it justice. Although there are musicians who can look at a musical score and hear the music in their minds, most of us need to at least pick out the notes on a piano if we are to get a sense of the melody. | Similarly, poetry is more easily made accessible to the heart when it is brought to life by the sound of the human voice. Often, after giving a talk in which I have recited some of my favorite poems, I am approached by audience members who express their amazement at how the poems touched them. They recall the fear of poetry that has been with them since earlier school days when poems were treated as dead things to be dissected and analyzed. They had come to believe they were just too dense to find the meaning buried in the words on the page. They found a new way of being with a form of creative expression they had not connected with before." |
What We Ache For

by Oriah Mountain Dreamer
It is easy to intellectually acknowledge the 'thoughts are things', 'words have power'...shall I say it?...cliches. But what a valuable example just when I was bringing myself to this topic of the energy of words while writing about using conscious speech in our parenting. We've heard it so often: speak positive, uplifting words to ourselves and others. Read more about the energy of words for more of an understanding of what happens as you read poetry aloud.
---
back to top of page
---
Site updated  January 20, 2021