Contact Metaphysical Mom!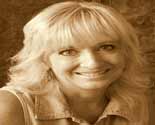 Please contact Metaphysical Mom with your thoughts on conscious parenting, suggestions on topics, questions, and just whatever you please! I'd love to hear from you and will reply in a timely manner.
Let's explore this soul-satisfying journey of conscious parenting together. Fill in the block below (apologies for the screening process--it's best for us both!) and you'll hear from me soon.
Peace and Blessings!
Pamela
Return to Metaphysical Mom's home page.
---
---

---
---
back to top of page
---
Site updated  January 20, 2021