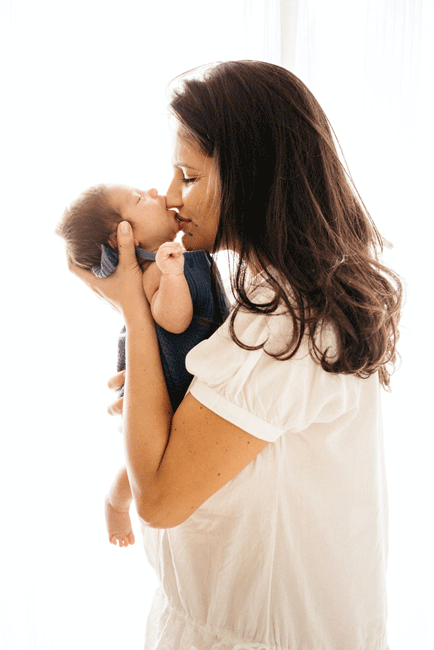 Practical Gifts for First-Time Parents
The first year of parenthood isn't the time to shower new parents with extravagant home décor, high-tech toys, or expensive jewelry. For a couple who's just welcomed their first child, the best gifts are often the ones that help make this new chapter in life a little more manageable. From gifts designed to help exhausted new parents catch some shut-eye to the gift of time, these gift ideas -- courtesy of Metaphysical Mom -- are perfect for first-time parents.
Home Needs

New parents need some help around the house. Taking care of the baby always comes first, and first-time mommies and daddies need help taking care of the house -- which is why these gifts are just what they need.

Parent Comforts

A newborn can be pretty demanding, but don't forget mommy and daddy need things, too! Here are some things that can bring comfort (and much-needed stress relief) to the new parents.

Gifts Just For Mom

Mommy is just a new title for your better half. This year, let's give her some gifts that show our appreciation for everything she does for our family. 
It's Time.

Smartwatches

are cute little gadgets that can offer mommy the convenience of not having to hold their phones all the time to check what an alert sound means. They also offer mommy some reminders to be more active, and they can give insightful health data.
Shoppers, Keepers. Let's give mommy the opportunity to try new clothes and buy them if she likes them. It's like going to the mall in reverse, where the clothes come to your house.

Clothing subscription

services are styling services where stylists try to match mommy with clothes that fit her style.
Warm Hugs. Mommy can sleep better if she uses a

weighted blanket

. These blankets are filled with pellets and are heavy. It's suggested that the feeling of weight is like being hugged while you sleep, resulting in better sleep. It keeps you pretty snug too.
Unfortunately, you can't give sleep as a gift — but for brand-new parents, these presents are the next best thing. Whether you're buying for a family member, friend, or colleague, think beyond cute baby gear and buy a gift that's practical for the new parents, too. "Me time" may be hard to come by when you have a new baby at home, but with these gifts, you can make it a tiny bit easier.
Photo Credit: Unsplash
Article Contributed By: Emily from mightymoms.net

---
back to top of page
---
Site updated  January 20, 2021