The Intuition of Your Child

KEEP THE VIBES ALIVE!


Looking for ways to champion your child's vibes?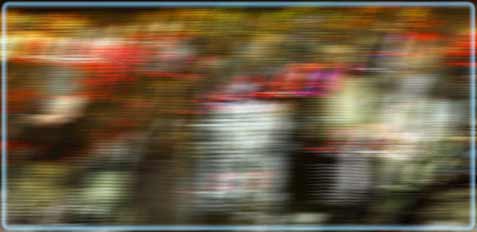 The intuition of your child is essentially their connection with Source.
Putting the following tips into practice we give our kids the permission to embrace their custom-made, essential, and reliable means of guidance.   What will be the upshot of this?  As they learn to trust their vibes, just like bats and dolphins use sonar to navigate, they will find they can steer their way through life with greater empowerment, self-confidence, and well-being. 
What are VIBES? The urban dictionary gives us the definition: 'a distinctive emotional atmosphere; sensed intuitively; feelings.'  I think the expression 'vibes' is kind of becoming outdated.  It seems to me that this points to the fact that we are moving in a positive direction in which vibes are no longer considered 'woo-woo'.  
(Many successful business people state that their success is derived in large part from 'trusting their gut'.  A study from University College London 'found that people are more likely to perform well if they don't over think situations and just trust their instincts instead.' The International Association of Business Professionals. But I digress!)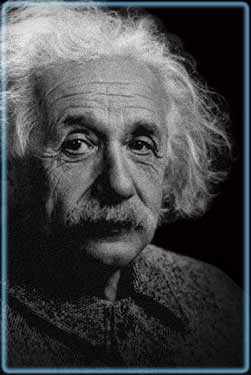 We are in actuality becoming more comfortable in naming intuition a very trustworthy instrument on which we can rely when it is time to make a decision, to find out what is true for us, to steer us away from what is not essential to our authentic selves, to determine what is right, good, and true.  
It is our very own custom-made instrument for steering us in the right direction for our lives.
The intuitive mind is a sacred gift and the rational mind is a faithful servant. We have created a society that honors the servant and has forgotten the gift.
— Albert Einstein, 1879-1955 Physicist and Nobel Laureate  
Vibes are a sixth sense which can't necessarily be put into words at first.  It is the sense you may have when talking to a person and something just feels 'off'.
THE INTUITION OF YOUR CHILD – THEY DON'T NEED TO BE TAUGHT 
Our children don't need to be taught how to have vibes.  They don't even need to be taught how to 'check-in' with their vibes.
They come to the planet fully connected and in tune with their vibes.  And when they become able to verbalize they can articulate their vibes quite well, sometimes, to great embarrassment to us as parents!   
THE INTUITION OF YOUR CHILD – TEACH THEM TO NOT IGNORE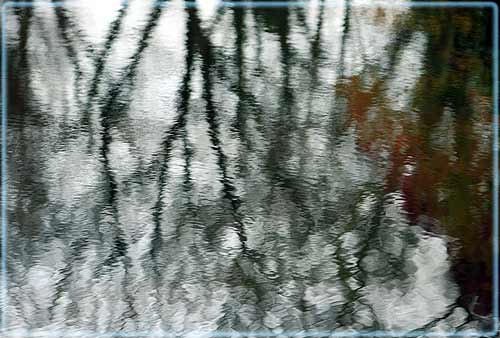 Our job is to teach our children to ignore those influences which suggest their vibes are not reliable, something to dismiss, or those influences which distract or drown out the guidance they receive.  
Our kids can be encouraged to give their intuitive 'hits' a whole bunch of credibility and value. We can help them see that their vibes are essentially their inner compass and will point them to their 'true north'.  
THE INTUITION OF YOUR CHILD - AFFIRM YOUR CHILD'S VIBES
Learning to bite your tongue when you may have a knee jerk reaction to deny your child's version of how things are is crucial. Even if it seems to be a derogatory description of someone else, such as, 'he is a meanie'.  
Hold onto your immediate reaction to contradict your child or instruct that this is not the way we talk about others.  Explore what has elicited this comment.  
And even if discussion reveals that there may be another way of perceiving the target of this label, validate that your child's take was legitimate.  Do not dismiss their point-of-view.  As described below, your child's vibes are protective.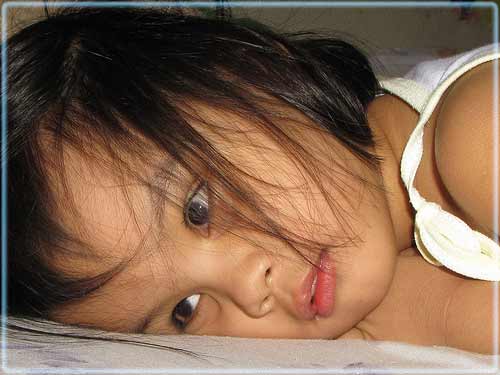 Sometimes when we hear our kids' representation of circumstances, relationships, etc., we may be tempted to impose our own version of reality.  It is my suggestion that we in so doing offer them a huge disservice.  Our role would be more helpful if we open the space for them to feel secure in expressing what is true for them and allow them to process those feelings.  
Some of the well-meaning ways of dismissal include 'oh, go ahead, grandma's boyfriend is a good guy—it's ok to give him a hug ', 'you don't have to be afraid of taking that test', and even... 'spinach is good'!
THE INTUITION OF YOUR CHILD IS PROTECTIVE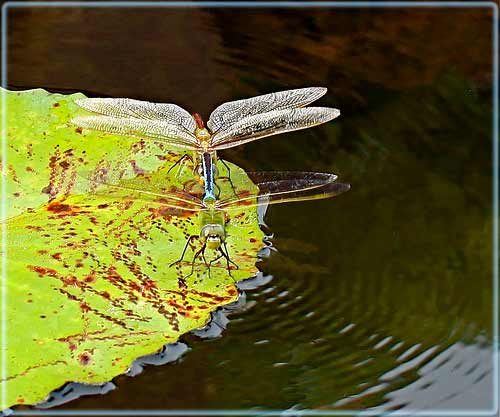 This was made very clear to me a number of years ago.  I had begun a friendship which gave me the 'heebie-jeebies', but I tried to suppress them, explain them away, or just plain ignore them. My kids told me time and again, that this person was 'weird' and creepy.  
They suffered through my insistence in including this association in our daily lives.  
Well, as it turned out, events transpired revealing this was not a safe connection whatsoever for my kids or myself.  With hindsight, I recognized that my kids were way more tuned-in than I was.  If I had paid heed, we could have nipped the whole situation in the bud and avoided a lot of emotional turmoil.
THE INTUITION OF YOUR CHILD - YOUR PARENTAL RESPONSE 

Often my kids have asked me for my opinion on a choice they are making.  It can be something as insignificant as 'should I wear the red shirt or the blue polka-dotted shirt'.  I noticed that repeatedly they chose the opposite of what I suggested.  I would tease them that I was so glad they asked for my input.  
I began to recognize, though, that I was actually providing a valuable service!  I was giving them a sounding board which would either 'ping' for them, or not.  It was a way for them to discern what resonated for them.  So then, my response was not to feel slighted they didn't go for my suggestion, but to see this was another way for me to help them maintain that link to their vibes.
THE INTUITION OF YOUR CHILD - NAMING YOUR CHILD'S VIBES
While naming is not required in order to validate what your child is sensing, it sometimes helps to give the sensation a name.  For example, saying something is 'creeping me out', 'I am feeling icky about this', 'my tummy is feeling sick'… helps to acknowledge that in fact the inner self has a message to convey.
THE INTUITION OF YOUR CHILD - INTERPRETING YOUR CHILD'S VIBES
We can also help our kids interpret their vibes.  When something feels 'off', they may not know exactly what the source of this uneasiness is.  Giving them a listening ear as they try to track it down, giving them empathetic feedback, and saying 'this is what I hear you saying' (reverberation) will help make it easier for them to decipher the meaning.  Model the art of listening.
THE INTUITION OF YOUR CHILD - OTHER WAYS TO SUPPORT YOUR CHILD'S VIBES
Avoid clamorous vibrations, e.g., TV!  They clash with the subtle sixth sense.  Keep harmonious sounds playing in the home.
Classical music may be your first choice (!), but it may not be your kids' first choice.  However, you might try playing it whenever you can get away with it.  I have found that when we are working on school stuff together, it is sometimes exactly what they want to be listening to.  
My daughter has turned me onto a Pandora station that is quite restful (I am playing it right now—Dietro Casa Radio) and which is acceptable to a teenager!  But, bottom line, a soothing environment won't conflict with the capacity to tune into our vibes for the whole family. 
Recently, I read this: '…classical music…has the energy of Sattva—beauty, harmony and inspiration…pop music…has the energy of Rajas, either in its positive form of overactivity or its negative form of destructiveness.  On the physical level, therefore, there are basically two kinds of sound: that which destroys the principle of coherence in a person and that which uplifts and harmonizes a person (emphasis added). ~~'The New Planetary Reality', by Imre Vallyon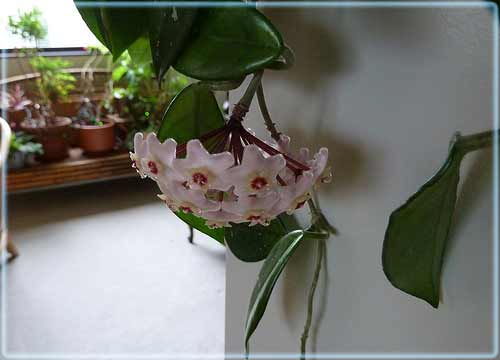 Anything we can do to make our surroundings pleasant will provide the serenity essential to good vibrations and the environment for being aware of and in tune with them.
A wonderful tool for our kids to learn and practice is the use of 'muscle testing'.  You can go here for a description of this powerful method to affirm the intuition of your child and get 'on the spot' validation.  My kids have found it to be very reassuring.
Also, give your kids lots of support when they know what is true for them, but they are getting outside pressure to reject its soundness.  This persuasion may be quite well-meaning, but it's someone else's truth.  
And it may turn out that eventually we have to step back and let our child follow the advice of someone else against their own inclinations.  Then be there without 'I told you so' when a valuable life lesson is learned.   After all, I can certainly say, this is a life lesson I have had to repeat over and over!  
THE INTUITION OF YOUR CHILD - KEEP THE VIBES ALIVE!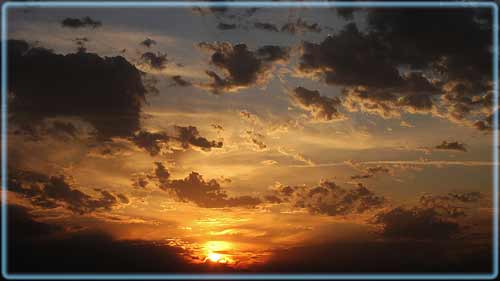 Let's do what we can to keep the intuitive spark alive!... knowing it to be our child's authentic self communicating, and grant our child's vibes the reverence and deference they deserve.  
---
back to top of page
---
Site updated  January 20, 2021