Birth Announcement


Celebrating the magnificence

of your newborn!



When my daughter was born, her birth announcement joyously proclaimed the arrival of a 'daughter of Life's longing for itself' (in the words of Khalil Gibran). I love how these words remind us to perceive correctly the magnificence of our children and help us to be in correct relationship with them. What an honor and blessing that we have been chosen as their way through by them and the Archer.  
Khalil Gibran's poem prompts us to be flexible, strong, and full of gladness in the Archer's hands as Life's 'living arrows' are sent forth from us! 
---
On Children
And a woman who held a babe against her bosom said, Speak to us of children.

And he said: Your children are not your children.
They are the sons and daughters of Life's longing for itself.
They come through you but not from you,
And though they are with you yet they belong not to you.

You may give them your love but not your thoughts,
For they have their own thoughts.
You may house their bodies but not their souls,
for their souls dwell in the house of tomorrow,
which you cannot visit, not even in your dreams.
You are the bow from which your children as living arrows are sent forth.

The archer sees the mark upon the path of the infinite,
and He bends you with His might that His arrows may go swift and far.
Let your bending in the archer's hand be for gladness;
For even as He loves the arrow that flies, so He loves also the bow that is stable.
Kahlil Gibran, The Prophet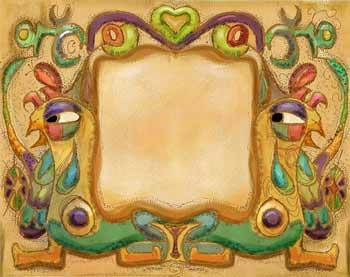 Hope you enjoy this as a birth announcement suggestion!
Head on over to ~ Affirmations for Conscious Parenting for encouragement and support in this joyful journey.
And...if you're here looking for a birth announcement idea, most likely congratulations are in order!
Congratulations, Peace and Blessings!!
---
back to top of page
---
Site updated  January 20, 2021